Hello Siegfried,
Welcome to the forum.
There are several ways to determine the orientation of a projection. For example you can select a face which will ensure the projection to be normal to that face.
But you also can save the momentary view.
Right click in the model window and select "properties"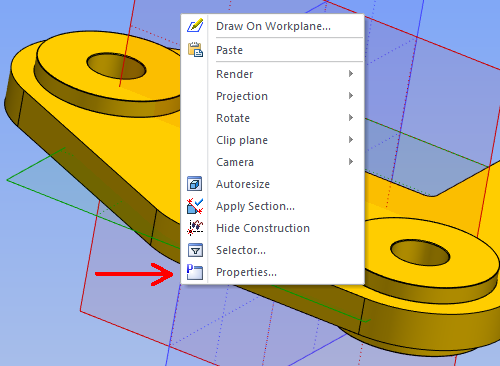 Save your view: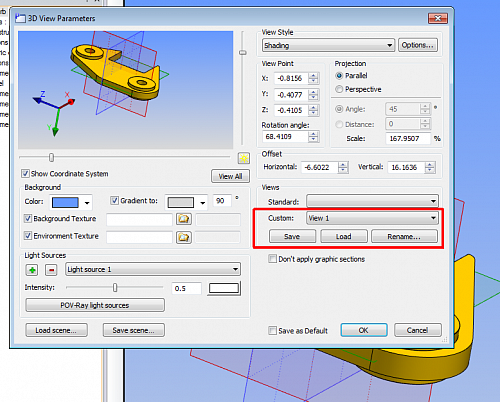 After that you can load the view in the projection properties: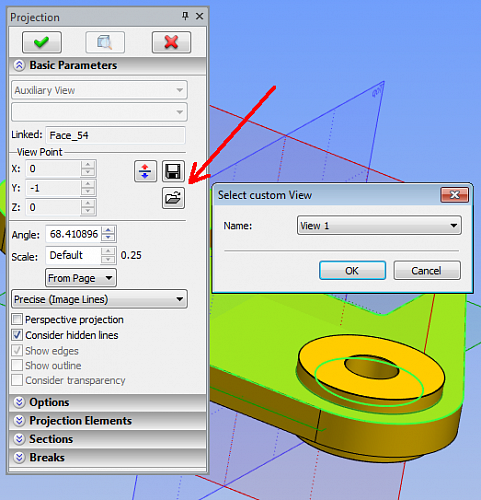 Well, I hope this will meet your task.
Please let me know if there are questions left.
Marius