Customer Cases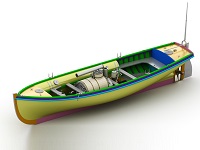 Twenty-Eight-Foot Wooden Steam Boat of the Russian Imperial Navy with a White System Boiler, Model 1870-1875

The 28-foot wooden steam boat of the Russian Imperial Navy with a White system boiler, model 1870-1875.

Project is made in the T-FLEX CAD 15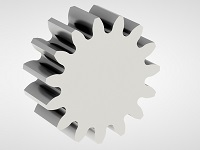 Precise Tooth Profile

The author was able to create an accurate tooth profile.

The model is made in T-FLEX CAD 16.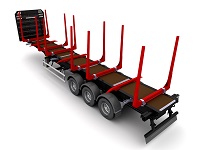 Log Semi-trailer

The model is create in the form of a multilevel assembly, created using the bottom-up method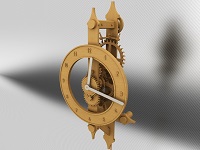 Wooden Clock

The main purpose of the project was to study the capabilities of T-FLEX CAD 16. The project was done at home in free time from the main work. A free Student Edition was used for modeling.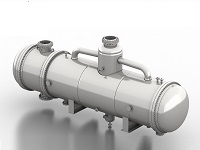 Refrigeration Evaporator

This device was made to replace a failed device at one of the enterprises.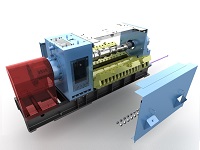 Screw Press for Vegetable Oil Extraction

A screw press for pressing vegetable oil is an import-substituting project. The project is fully developed, contains drawings of parts, assemblies and bill of materials.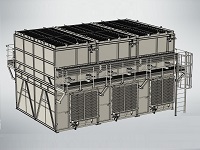 Block of Air Coolers

The assembly was modeled using the bottom-up method. In the process of creating the assembly, the parametric capabilities of T-FLEX CAD were actively used.

The assembly of the apparatus consists of more than 60,000 bodies.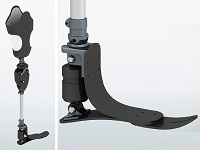 Multifunctional Cybernetic Prosthesis

The multifunctional cybernetic transfemoral prosthesis is a mechatronic device with a control system created on the basis of an intellectual-synergetic concept, designed for social rehabilitation of disabled people with transfemoral amputation of activity groups M1-M4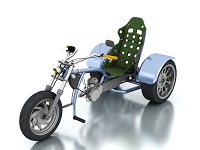 Trike with D6 Engine

The project used several nested assemblies for the convenience of subsequent assembly. A large number of standard fasteners (screws, bolts, washers, nuts), bearings, cups were used.
The engine is 3D printed. The author's project was made in the T-FLEX CAD 16.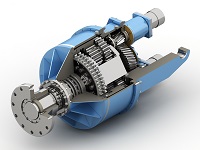 Rotator

The Rotator project stands out for its complexity.
Contains CAD, CAM, CAE, drawings, product structure and is made in the T-FLEX CAD 16.