Customer Cases
Twenty-Eight-Foot Wooden Steam Boat of the Russian Imperial Navy with a White System Boiler, Model 1870-1875
Company: JSC PO Sevmash
Industry: Machine-Building Enterprise
Project Description
The 28-foot wooden steam boat of the Russian Imperial Navy with a White system boiler, model 1870-1875, is made in the T-FLEX CAD 15. An all-wood steam boat with a White steam boiler and a 2 nominal single cylinder steam engine. This boat was used to transport senior officers and was presumably based on the 1875 armored cruiser General-Admiral.
The project is distinguished by modeling according to archival drawings and the most accurate detailing. The author has created a small parametric library using databases. Sophisticated modeling of the hull contours, the stability of the assembly and the originality of the idea - all this made it possible to bring the project to a high-quality level.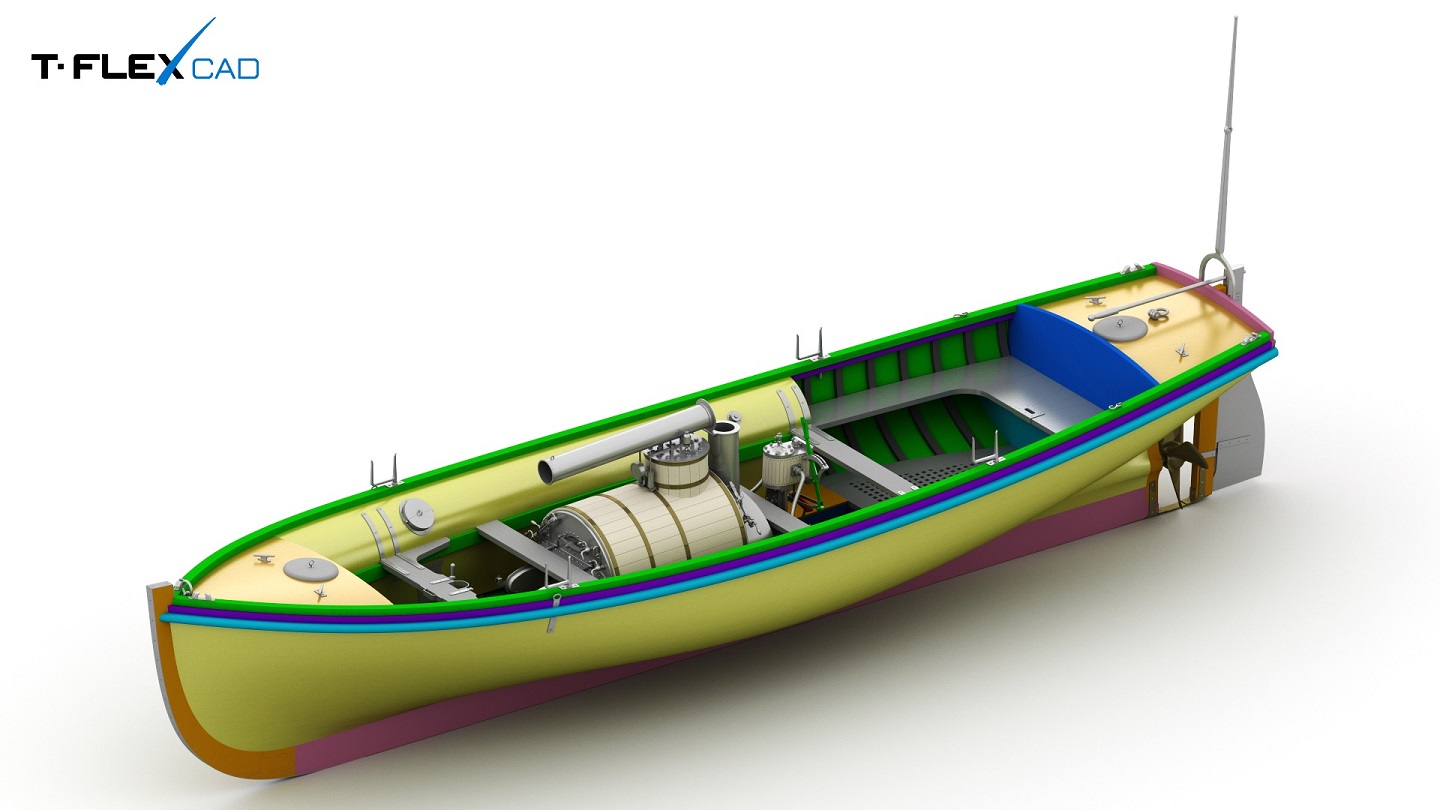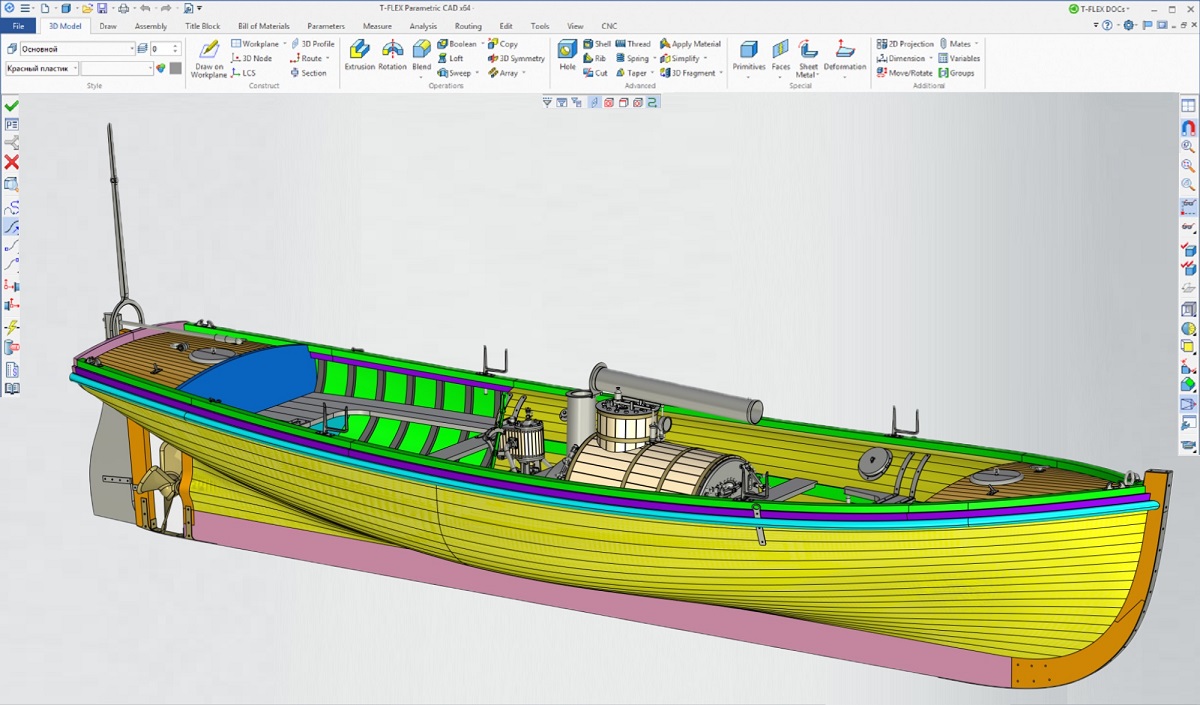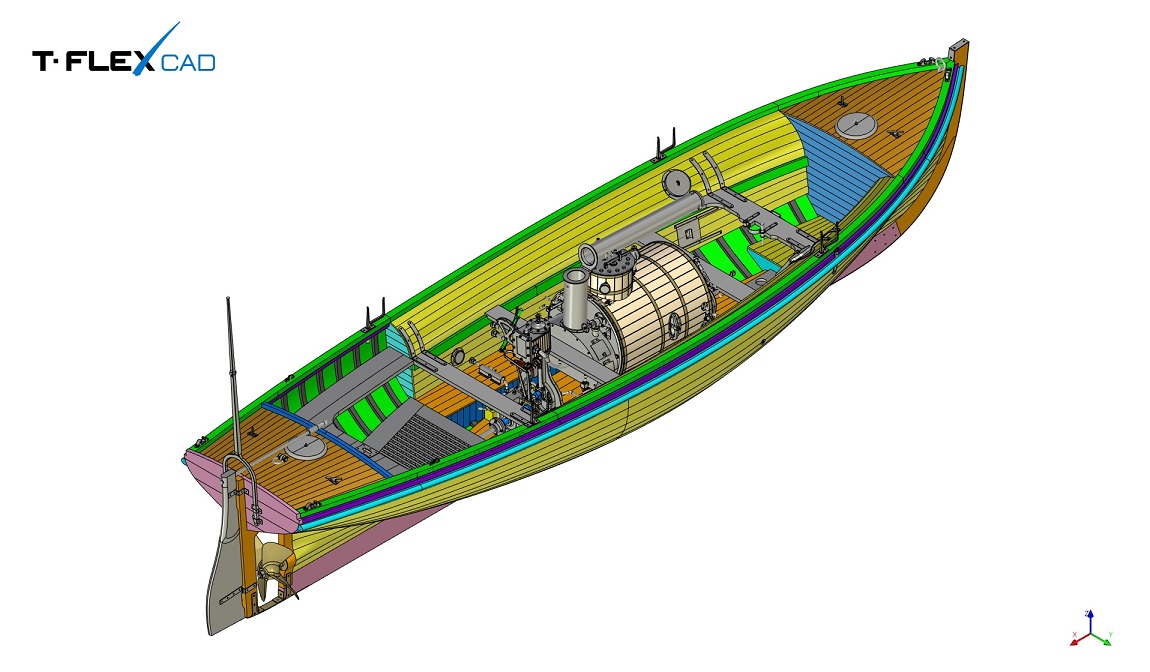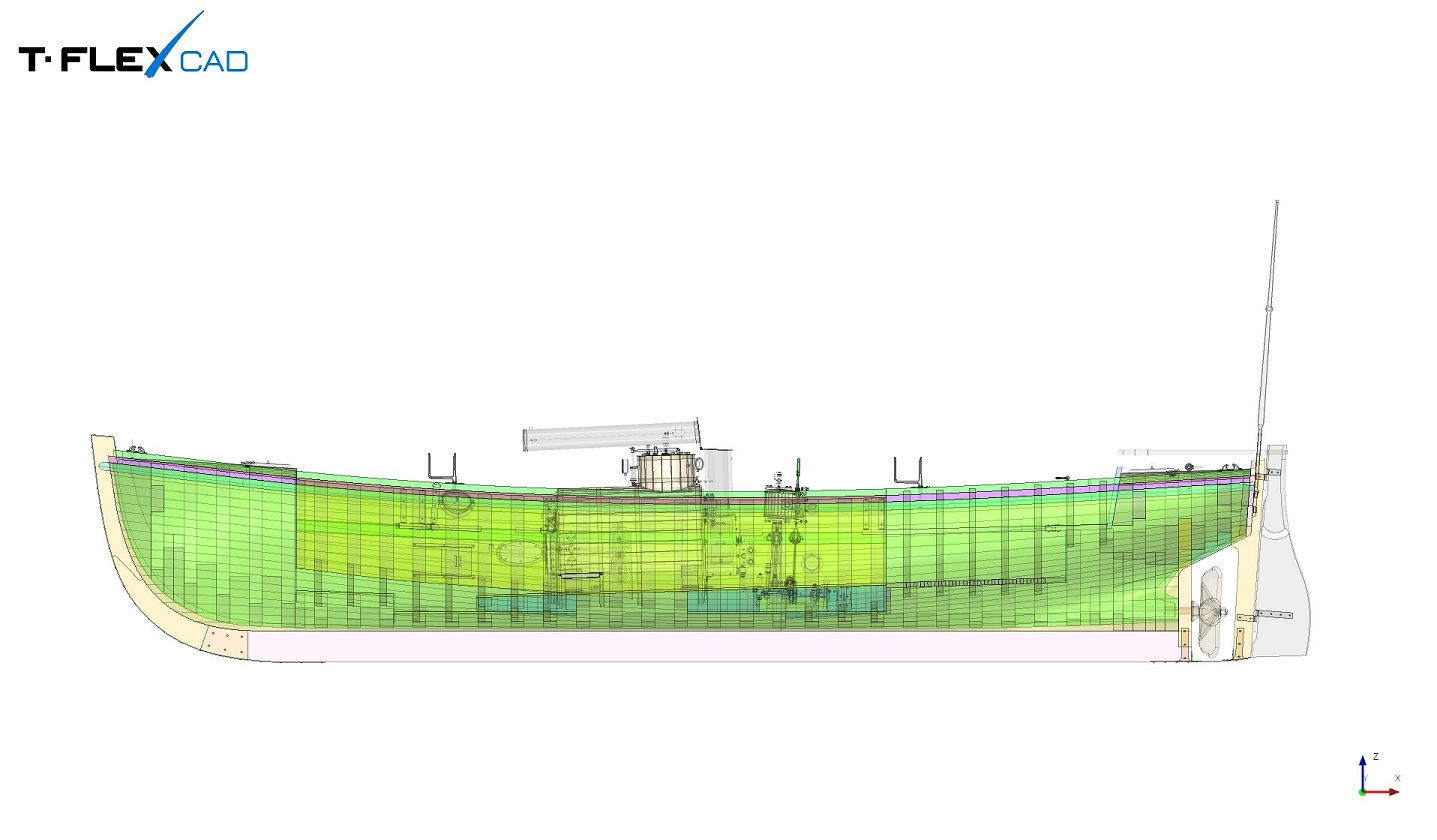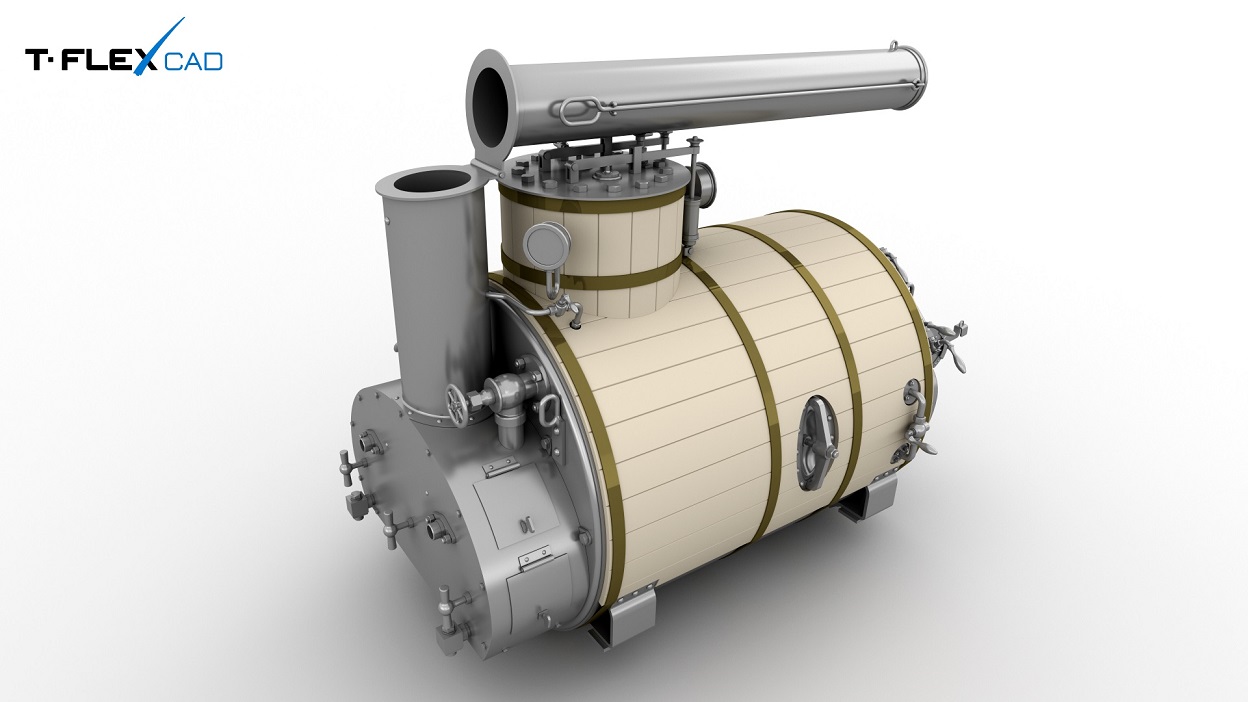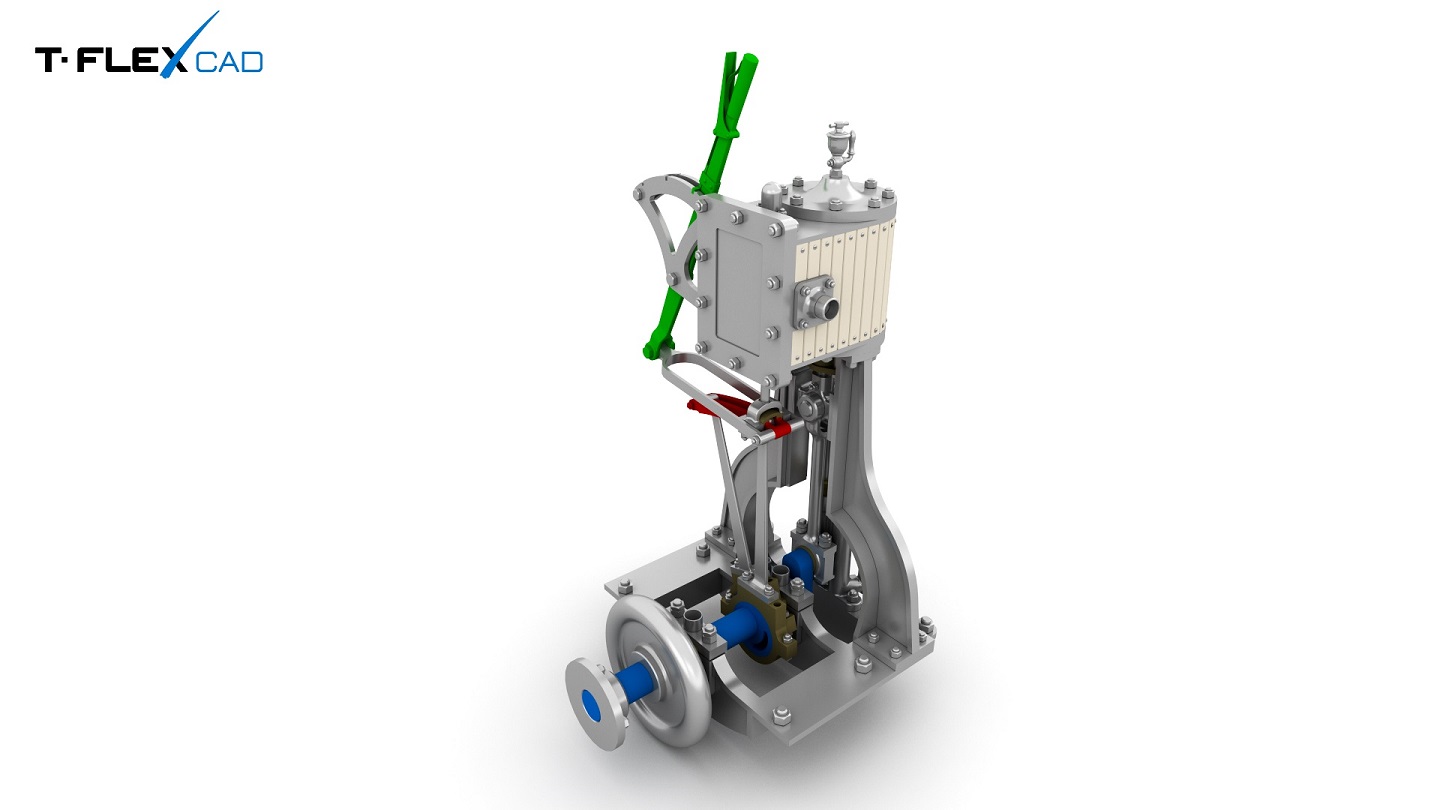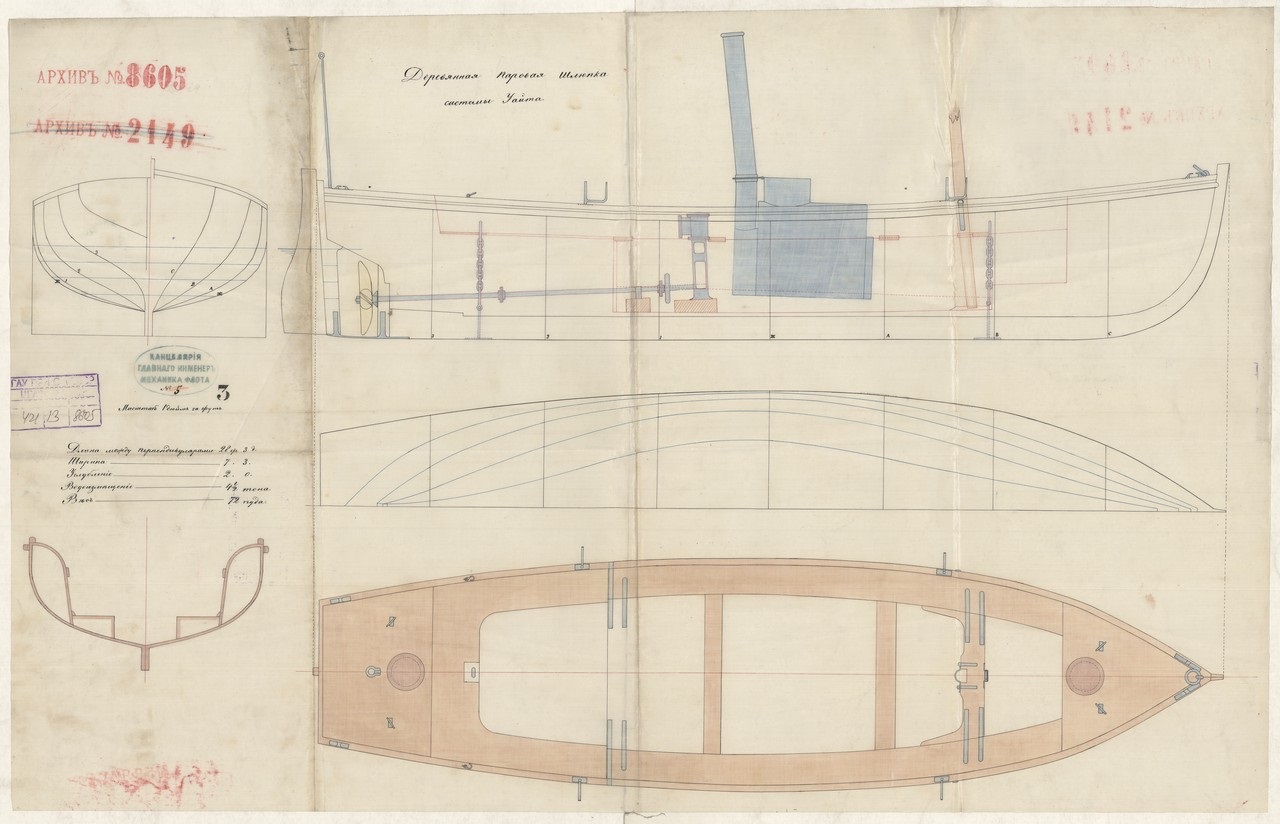 In addition, the project has a real embodiment - a small copy of the boat is being created.