What's New in T-FLEX CAD 14
Download the full list of new features (PDF-file).
T-FLEX CAD 14 includes many enhancements and improvements, most in direct response to customer requests, and innovative new functionality. This release focuses on the following themes:
Improvements in performance and quality that speed up general operation and create a more continuous workflow.
New tools that greatly extend current T-FLEX CAD design capabilities and enable fundamental changes in your product development process.
Enhanced visualization: Stunning graphics and improved visualization tools create a more powerful design environment.
Highlights
Serious improvements have been made in the system's core, in graphics display subsystem and basic math of 3D transformations. The result has been a significant increase in the rate of models recalculation and visualization, as well as acceleration of operations with assemblies, arrays, and other elements that require significant computing resources.
New graphics engine uses enhanced algorithms and modern tools that ensure higher productivity of operations, including large three-dimensional models.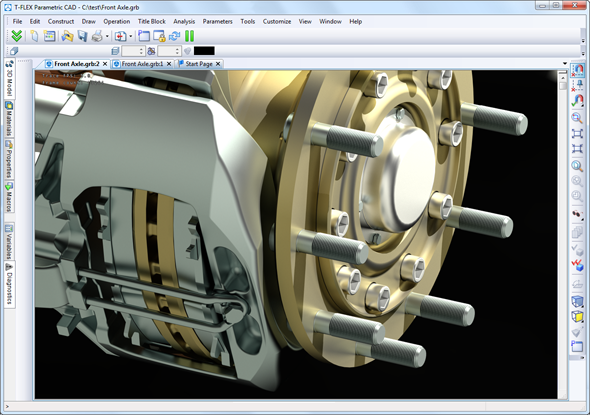 New mechanism for generating photorealistic images based on NVIDIA® OptiX® technology is designed to generate high quality photorealistic images based on lighting and material properties such as transparency, refractive index, surface properties, etc.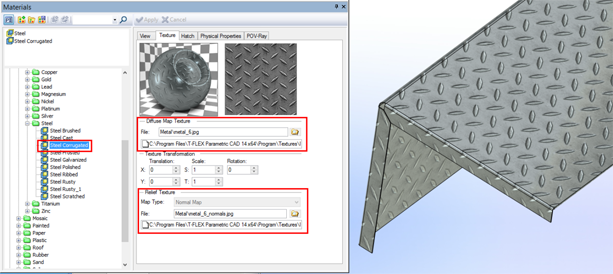 Materials management and material libraries have been substantially redeveloped for improving general operations, materials search, quality of visualization, engineering calculations, integration with T-FLEX DOCs and other systems.
Functionality for designing communications was expanded with various new objects such as routs, rout styles, compatibility rules and tools for operating with them including support for standards and automatic routing.

New groups of commands combined as "Routing" are intended for design automation of electrical, ventilation and piping systems in various engineering areas.
Interface of some commands now uses dynamic toolbar with the confirmation button, which appears near the point of the cursor location when the command has enough data to confirm user's actions. In this case, user is able to quickly confirm his actions using only mouse without having to move the cursor to automenu or properties dialog.
Program now supports many more formats of files that present models as 3D mesh: TF3D, PDF 3D, U3D, X3D, OBJ, PLY, 3DS, STL.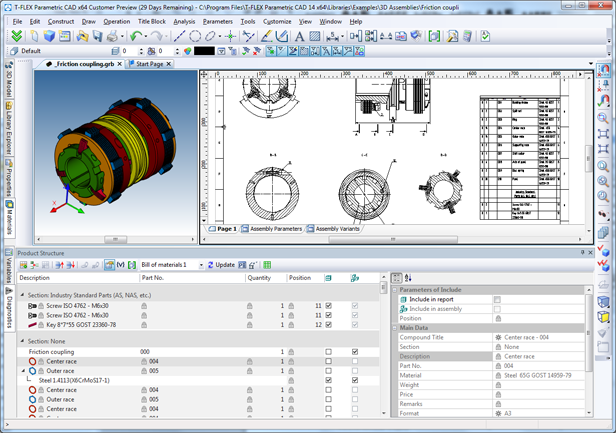 The mechanism of product structure management was developed. This new mechanism is used to create, view and change the product structure. It allows you to create a single universal structure consisting of all the components that are used in a variety of designs.
New «Print 3D» command is intended for saving model to format readable by 3D printers and devices for rapid prototyping. The command will save current model to STL format which is the de facto standard for 3D printing with options to specify accuracy of generation.
Download the full list of new features (PDF-file).