Contest Projects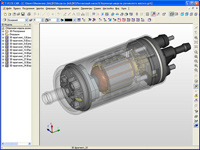 Gasoline Engine Fuel Pump

Parameterization has been widely used when creating the model and exploring the design. The project included teamwork, allowing students to get teamwork skills and extend libraries of parts for engine systems developed by the department.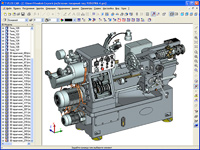 Turning-revolver Machine Tool

Initially, the model was divided into a number of sub-assemblies, which on a later stage were combined into a single assembly. The lack of the original drawings sometimes led to inconsistency in the dimensions of some contact surfaces, but this problem was easily resolved due to the parametric features of T-FLEX CAD.