Customer Cases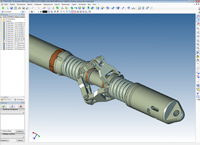 Wells Flaw Detector

Wells flaw detector and thickness measurer is used for geophysical studies of horizontal and highly deviated wells drilled for oil and gas.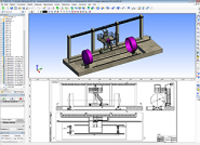 Welding Machine

Welding machine was designed for welding P10 ... P100 tanks, pipes and flues.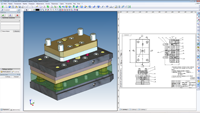 Mold for the Transformer Housing

The result of the project presents injection molds for manufacturing electric transformer housing and electric decoy parts.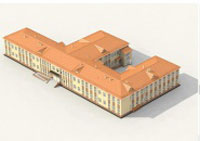 Secondary School in Residential Area

The project presents complete set of documentation for construction of the secondary school in the residential area.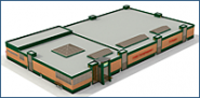 Shopping and Entertainment Mall

The project was developed in two stages.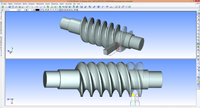 Parametric Model with NC Program Generation for Manufacturing Worm Gears with ZT2-shape Profile

The project presents a universal 3D model of the worm groove processing by method of progressive passes.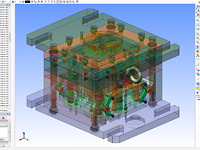 Mold for "Electric Decoy" Housing

Mold for "Electric Decoy" housing was designed and produced at Tambov Electrical Appliance Plant.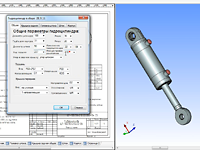 Parameterized Model of Hydraulic Cylinder

The main objective set for this project was to design an optimal unification of parts and the hydraulic cylinder as a whole, reducing the complexity and cost of designing hydraulic cylinders, as well as automation of engineering documentation design.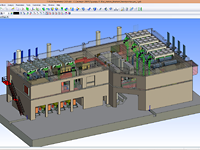 Gas-diesel Autonomous Power Plant

The project of gas-diesel autonomous power plant includes: construction part - floors, walls, columns, roof, exhaust fans, stairs of emergency exits; aggregate part - engines on foundations, oil systems on foundations; general systems - fuel, gas, cooling, drainage, exhaust, recharge, plum, etc.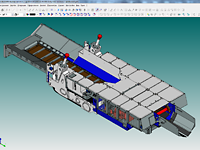 Self-propelled Hopper-Feeder with a Crusher

Hopper-Feeder with a Crusher was designed at requests of "Raspadskaya" coalmine. The set of documentation was received in paper form. 3D models with all the details were built in preparation for the production.