Customer Cases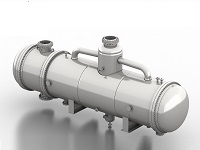 Refrigeration Evaporator

This device was made to replace a failed device at one of the enterprises.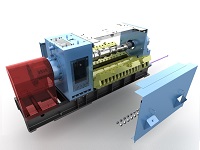 Screw Press for Vegetable Oil Extraction

A screw press for pressing vegetable oil is an import-substituting project. The project is fully developed, contains drawings of parts, assemblies and bill of materials.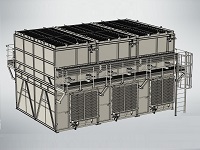 Block of Air Coolers

The assembly was modeled using the bottom-up method. In the process of creating the assembly, the parametric capabilities of T-FLEX CAD were actively used.

The assembly of the apparatus consists of more than 60,000 bodies.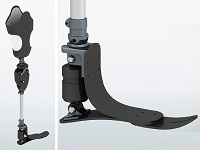 Multifunctional Cybernetic Prosthesis

The multifunctional cybernetic transfemoral prosthesis is a mechatronic device with a control system created on the basis of an intellectual-synergetic concept, designed for social rehabilitation of disabled people with transfemoral amputation of activity groups M1-M4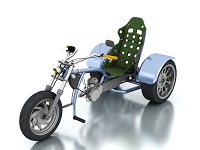 Trike with D6 Engine

The project used several nested assemblies for the convenience of subsequent assembly. A large number of standard fasteners (screws, bolts, washers, nuts), bearings, cups were used.
The engine is 3D printed. The author's project was made in the T-FLEX CAD 16.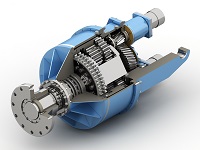 Rotator

The Rotator project stands out for its complexity.
Contains CAD, CAM, CAE, drawings, product structure and is made in the T-FLEX CAD 16.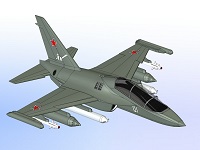 Yak-130 Aircraft Model

The Yak-130 aircraft model is made in the serial configuration of an aircraft with suspended weapons.

When creating the model, the 3D functionality of the T-FLEX CAD 14 system was used to create a 3D assembly.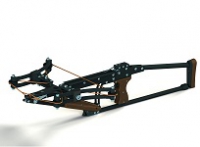 Crossbow

This model of the crossbow is distinguished by a lever tensioning system, which allows the crossbow to be loaded in 3 seconds.

When creating the model, the 3D functionality of the T-FLEX CAD 14 system was used to create a 3D assembly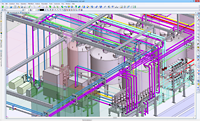 Workshop for Dairy Products Processing

The project is a newly redesigned dairy for mass production of food products. Three-dimensional parametric model of the workshop was developed using advance T-FLEX CAD tools for assembly and factory infrastructure design with high level of detail.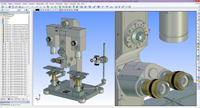 Comparison Microscope MS-1N

Microscope MS-1N (desktop comparison microscope) is typically used to identify sleeves from the place of incident. The microscope was manufactured in the amount of 26 pieces (for each region of Ukraine) by GP NPK "Photopribor" Cherkassy. The structure of the microscope includes optical head, stand, base, two lamps, and two slide tables.