Customer Cases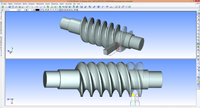 Parametric Model with NC Program Generation for Manufacturing Worm Gears with ZT2-shape Profile

The project presents a universal 3D model of the worm groove processing by method of progressive passes.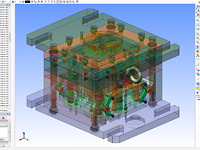 Mold for "Electric Decoy" Housing

Mold for "Electric Decoy" housing was designed and produced at Tambov Electrical Appliance Plant.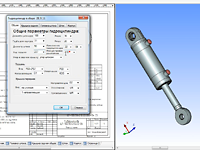 Parameterized Model of Hydraulic Cylinder

The main objective set for this project was to design an optimal unification of parts and the hydraulic cylinder as a whole, reducing the complexity and cost of designing hydraulic cylinders, as well as automation of engineering documentation design.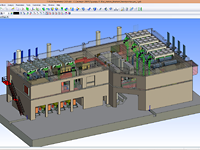 Gas-diesel Autonomous Power Plant

The project of gas-diesel autonomous power plant includes: construction part - floors, walls, columns, roof, exhaust fans, stairs of emergency exits; aggregate part - engines on foundations, oil systems on foundations; general systems - fuel, gas, cooling, drainage, exhaust, recharge, plum, etc.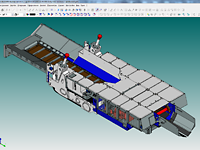 Self-propelled Hopper-Feeder with a Crusher

Hopper-Feeder with a Crusher was designed at requests of "Raspadskaya" coalmine. The set of documentation was received in paper form. 3D models with all the details were built in preparation for the production.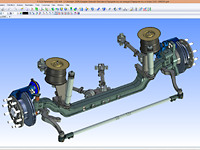 Rear and Front Trolley Axles with Brakes and Air Suspension

The project presents the portal type front and rear axles for low-floor trolleybuses with axial load of 7500 kg. The project was developed for JSC "Trolza". Assembly consists of more than 400 fragments assembled on mates. «WABCO» brake mechanism parts such as brackets and brake discs were used as parts of axle assemblies.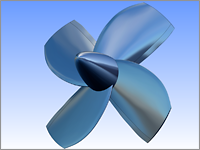 Development of Software System for the Production of Marine Equipment

MT-1 Department of MSTU Bauman participated in the shipbuilding related grant. As part of this theme there was a task to develop software application for designing propellers. This application had to be built on the basis of the licensed software

For the solution two programs were chosen - Sage and T-FLEX CAD.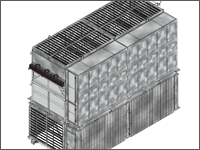 Air Cooler

The product is designed for cooling and condensing vapors, gases and liquids in industrial processes of refining, petrochemical and related industries.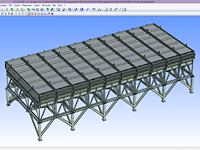 Air Cooler of Heavy Gasoline

The product is designed for cooling gasoline fractions. Block devices consist of a common platform, the cooling block and the block of sections. The apparatus consists of standard products and unique parametric elements used in Gribanovsky engineering plant. The product is now operating at the refinery factory.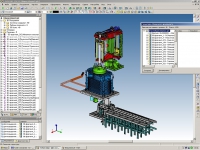 Electric Furnace

The furnace is intended for the production of ingots of alloys based on titanium weighing up to 7 tons.